SAJMEP is distinguished by its commitment to precision and efficiency in every project. Our dedicated teams ensure compliance with the highest industry standards, guaranteeing reliable and sustainable solutions. We excel in providing tailored MEP solutions for a range of projects, from residential and commercial buildings to industrial facilities. With a forward-thinking approach and a focus on client satisfaction, SAJMEP is the partner of choice for those seeking excellence in Electro-Mechanical services. Trust us to transform your vision into reality, seamlessly integrating cutting-edge technology with unmatched expertise.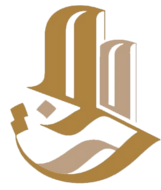 MEP Contracting

​SAJMEP delivered wide range of luxury Residential, Commercial and Industrial projects while meets the customer expectation with high quality and efficiency

Get a Quote
Maintenance
​SAJMEP Conduct reactive Maintenance work for Commercial, Residential and Commercial as well as preventive and reactive, emergency call

Get a Quote
Engineering

SAJMEP have Expertise, Innovative and talented team capable to do any type of design with related calculation following standards and codes

Get a quote
Interior Design
SAJMEP team are up to date with recent materials used in construction, capable to do all types of Interior design for commercial, residential

Get a quote
​Ready to Elevate Your Project? Let SAJMEP Be Your MEP Partner of Choice!

Contact us today to explore how our expertise in Electro-Mechanical Engineering can bring efficiency, innovation, and excellence to your project.